Lord Shiva is omnipotent and exists in atoms and cosmos
All our ancient scriptures associate Rudraksha with Lord Shiva, the greatest among the Hindu Gods. Lord Shiva uses ornaments having symbols of power which have beauty and serenity in their own sense.
He wraps snakes around His neck and arms. He uses intoxicating flowers of Dhatura and wears tiger's skin to cover his body. He applies ash from cremation ground on His body.
There is Moon over His head, river Ganges flowing from His locks of hairs and He holds the damru, a musical instrument.
Twelve Jyotirlingas, representing His divine light forms, are situated in the most scenic locations in India, in difficult terrains but in magnificent natural surroundings.
Devotees associate anything that is unusually blissful, beautiful, powerful or indicating vastness and depth with Lord Shiva.
It may be death, destruction, annihilation, poison, inebriation, Himalayas, tantric practices or the highest form of yoga and tapasyas, music, language, dance or anything which is mystical.
Shiva is omnipotent and exists in atoms and cosmos. He controls the cycle of birth and death. The more one tries to define and measure him, the more dimensionless he becomes.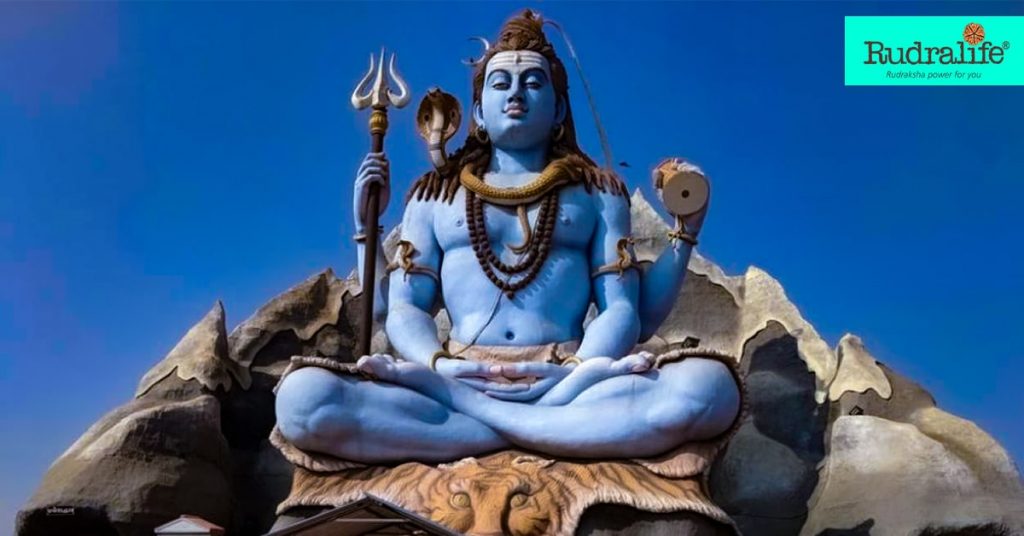 Since Lord Shiva is considered the creator of Rudraksha, they become a symbol of spirituality, fearlessness and a source of power for health, peace and prosperity.
Unfortunately, even after having these beads for generations, hardly anyone seems to know their genuineness or the true value or how exactly they have to be used and in what numbers or how to maintain them.
How to get best quality Rudraksha?
Rudralife has established an ISO-Certified laboratory to test all these beads at the time of purchase or sale. We conduct x-ray studies and several other tests to ensure not only that the beads are pure and authentic but to make sure that these are having inner power and hence efficacy.
Also read-: Lord Shiva – Adiguru of Yoga