Overview
MahaShivratri, commonly known as the "Great Night of Lord Shiva," is an annual Hindu festival commemorating Lord Shiva, one of the most renowned deities in the Hindu pantheon. The festival is celebrated on the 14th day of the dark half of the month of Phalguna (February/March) and is considered to be one of the most important festivals in the Hindu calendar. In the year 2023, the festival of MahaShivratri will be celebrated on the 18th of February.
The word Shiva means auspiciousness and prosperity- bestowing principle. It is believed that Shiva is omnipotent and He exists in atoms and the cosmos. He controls the cycle of birth and death. He is responsible for the creation of languages, art, dance, music, yoga, ayurveda and herbal medicines. He is the most worshipped God in India.
Significance of MahaShivratri
Several legends explain the significance of Mahashivratri. One of the most popular legends associated with the festival is the story of Lord Shiva and Parvati's marriage. It is believed that Mata Parvati did severe penance to marry Lord Shiva. Mata Parvati, after doing austere penance, finally succeeded in winning the heart of Lord Shiva and Her marriage with Him took place a day before the new moon in the month of Phalgun. It is also known as the coming together of Shiva and Shakti and spiritually it symbolizes the union of knowledge and energy.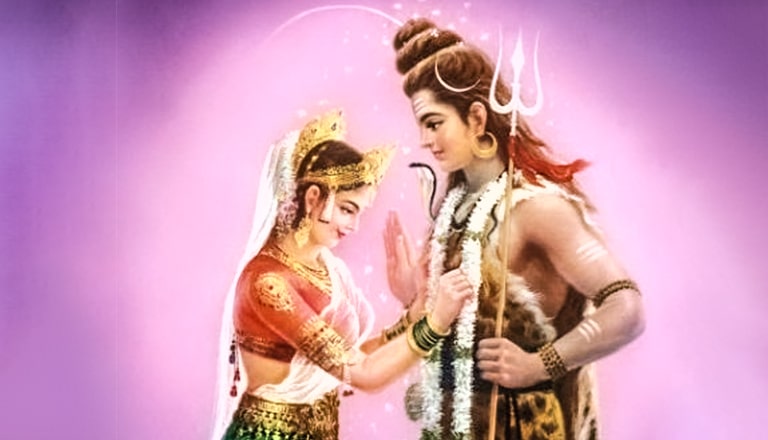 Another legend associated with MahaShivratri is the story of King Chitrabhanu, who is said to have attained enlightenment on this day. According to the legend, King Chitrabhanu was a devout follower of Lord Shiva and had been fasting for several days in anticipation of the festival. On the night of Maha Shivratri, he had a vision of Lord Shiva and attained enlightenment. This legend serves as an inspiration for many devotees who fast and perform rituals on this day to seek blessings from Lord Shiva. Hence, lots of devotes of Lord Shiva perform fasting/vrath on this day.
The festival is also believed to be the day when Lord Shiva performed the Tandava, which symbolizes the destruction of the universe and the creation of a new one. This dance is believed to represent the cycle of birth, death, and rebirth in the universe. Devotees offer prayers and perform rituals on this day to seek blessings and protection from Lord Shiva's
Top 5 things to do on MahaShivratri
1. Perform Pujas of Lord Shiva
Pujas are considered to be the most beneficial form of praising the Gods. It is said, Pujas that are performed on Mahashivratri for Lord Shiva removes negativity and an individual gets blessings of both, Lord Shiva and Goddess Parvati. The puja involves offering milk, honey, datura and bilva leaves to Lord Shiva and reciting hymns and mantras in his honour.
2. Fasting/ Vrat
As mentioned lots of devotees perform fasting on this day. It is believed that fasting on this day is considered to be auspicious and this brings the blessings and grace of Lord Shiva. Mahashivaratri Vrat is considered very beneficial for unmarried women as well. It is believed that the girls who fast on Shivratri get married soon. Fasting also helps in purifying the mind, body and soul and is considered an act of self-discipline and devotion.
3. Wear a Rudraksha Mala
Rudraksha are known to be the gift of Lord Shiva to humanity. Rudraksha are mentioned in 14 ancient scriptures. Lord Shiva is himself is depicted wearing various Rudraksha. To get Recommendation on which Rudraksha is best for you for your Growth, Success and Well-Being, click here – Empower Yourself
4. Chanting the name of Lord Shiva
One way to please Lord Shiva also known as 'MahaDev', is through devotion. This can be done by regularly reciting his mantras, such as "Om Namah Shivaya". Chanting the name of Shiva "Namah Shivaya" is a Panchakshari mantra, which finds mention in Rudradhyaye, which is a subdivision of Yajurved.
5. Visit a Lord Shiva temple
Visiting a Lord Shiva temple on Mahashivratri is very beneficial hence lakhs of devotees each year on Mahashivratri visit the Jyotirlinga temples. As mentioned in Shiv Puranas, there are 12 major Jyotirlinga temples in India. Click here to know more about Lord Shiva Temples in India.
Also read-: How to please Lord Shiva?
Celebrate MahaShivratri with Rudralife
This year, Rudralife is celebrating MahaShivratri with great fervour. You can also be a part of 'Online Sankalp Puja' and get a Puja performed on Mahashivratri at the comfort of your home. Prasad of this Puja will be delivered to your home. Rudralife is a pioneer organisation in the field of Rudraksha. Rudralife has been involved in research, promoting and propagating Rudraksha since 22 years. You can get a free consultation from Panel Experts of Rudralife on which Rudraksha are suitable for you.
To know more about MahaShivratri, visit our page – MahaShivratri at Rudralife
May Mahadev bless you and your family with prosperity, good health and success.
Om Namah Shivaye 🙏